At Laboratoires Chemineau, we leverage our know-how and industrial and development expertise to safeguard and optimise your production, , carry out your innovation projects and support you with CSR .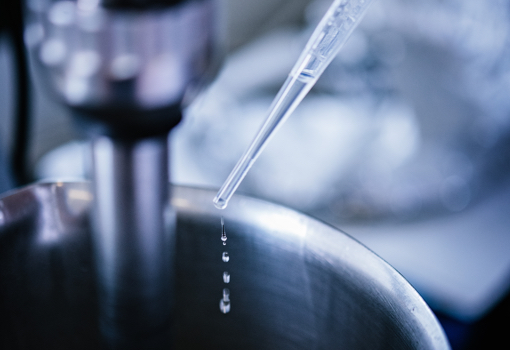 Our development expertise
As experts in emulsions, solutions and suspensions, we are proficient in designing and manufacturing micro- and nano-dosed formulas, and in highly active compositions. We also have particular expertise in preservative-free formulas and those containing natural actives.
Liquid and semi-solid galenics
Innovative and complex galenics
Immediate-effect, delayed-release, filmogenic, sensory…
Micro-dosed and nano-dosed formulas
Sensitive APIs
Natural, minimalist and preservative-free formulas
Eco-design
All liquid, semi-solid, spray and aerosol formats
No-contamination sprays and aerosols, from raw materials to finished product (for preservative-free formulas that cannot be given radio-decontamination)
BOV, BIP and DME aerosols
Dosed sprays
All kinds of standard bottles and tubes, eco-designs, glass and airless
ATEX products
Highly active substances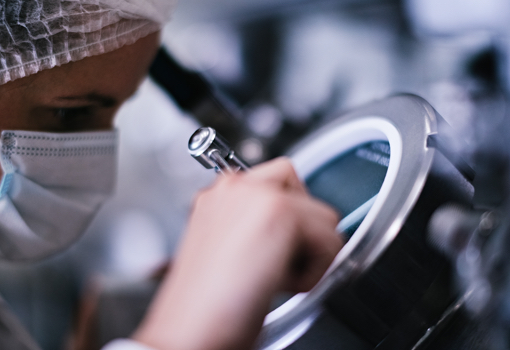 Laboratoires Chemineau operates within a dynamic ecosystem, meaning clients can use our experience and large network of experts to generate greater tangible benefits and added value.
Laboratoires Chemineau is involved in various collaborative programmes with academic partners. We collaborate on respiratory developments with INSERM units and the University of Tours.
For the most complex regulatory and technical issues, we have access to a solid network of multi-disciplinary experts who we can link up with our clients.
In response to France's AGEC (Anti-Waste Act for a Circular Economy) promoting responsible household waste management, we are actively working to make changes with all our packaging suppliers. We have a five-year product eco-design action plan to ensure that products contain more recycled raw materials and are more recyclable nationally.
In advance of the new Packaging Eco-Design Plans coming into force in January 2023, we are proactively offering our clients eco-designed packaging solutions suitable for our production facilities.
Our recommendations are in line with one or all the "4 Rs": Reduce, Reuse, Recycle and Responsible packaging.
Our R&D and Innovation teams anticipate the need to substitute ingredients potentially "at risk" for liquid to semi-solid compositions, no matter the regulatory status, and manage the substitution.
For hygiene products and cosmetics, we support our clients with cleaner developments that are just as effective and safe.
We offer :
A selection of safe ingredients
Ethical procurement
Minimalist compositions
Natural origins
High performance
Organic labels
Our development teams use Beautylitic, an analytical and formulation tool that assesses the safety and performance of cosmetic ingredients.
A PIPELINE WITH A CSR FOCUS
Every company in the ANJAC Group follows the "ANJAC Green Attack" innovation programme promoting more sustainable solutions.
At Chemineau, 92% of licensed products fulfil one or more of our CSR commitments such as reducing our water consumption, reducing our waste, eco-design and proven health benefits.
92%
OF OUR LICENSED PRODUCTS HAVE
A SUSTAINABLE IMPACT