THE MEN AND WOMEN OF CHEMINEAU: OUR GREATEST ASSETS
Chemineau is a CDMO (Contract & Development Manufacturing Organisation), specialising in the outsourcing of health product manufacture and development. Positioned among the top 10 companies in Europe, we are able to offer this excellence due to the men and women who make up our teams.
Are you interested in working in a profession with a human-focused element? In participating on a daily basis to improving health in the future? In being challenged by a diverse range of clients and varied projects? In joining a group that is experiencing strong growth? Then come and work at Laboratoires Chemineau and develop your career in an environment that is dedicated to health.
136
DIFFERENT ROLES AT CHEMINEAU
Chemineau in action
Our customer satisfaction is linked to the pleasure of working with our teams. We have implemented a structure that allows each staff member to flourish. We do not have a vertical, compartmentalised structure. The different departments work together, allowing a smooth flow of information and great effectiveness in attaining our objectives.
All our employees are encouraged to grow with us, both on a technical level and in the area of sustainable development. We want everyone to find their place in roles that suit them. Internal and external training is available and accessible to everyone. This allows each person to strengthen their skills in their area of expertise.
Conviviality and mutual aid are values at the heart of our management team. Each new employee undergoes an induction and benefits from support for their daily tasks.
"Our mission is to support our structure so that everyone contributes fairly to performance"
ISABELLE PIEGU – DIRECTOR OF HUMAN RESOURCES
Developing yourself in your work is possible. Working with Chemineau provides a real opportunity to develop your skills. We encourage all those who seek to develop towards excellence.
Our professions are recognised. From production, to marketing and human resources, you will have the opportunity to become an expert in associated pharmaceutical fields.
We are working to define everyone's roles and options for development, to allow a transition to other jobs with the same types of skills.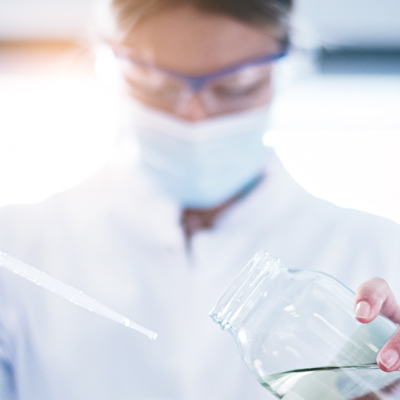 Because we believe that diversity is a real asset to the development of an ambitious company, we have implemented a recruitment process without a CV submission for certain types of jobs. This approach opens the doors to new creative and proposal-driven people profiles. This open-mindedness creates an environment of emulation within our teams, and allows us to successfully meet all the challenges that come our way.
Early on, we understood the strength and power of including young people in our projects. This is why 5% of our staff is made up of work-study students or trainees. When you start with Chemineau, you will give your career a boost with a recognised player in the pharmaceutical industry. But above all, you will benefit from expertise and mentoring from our teams, to take you on a path to excellence.